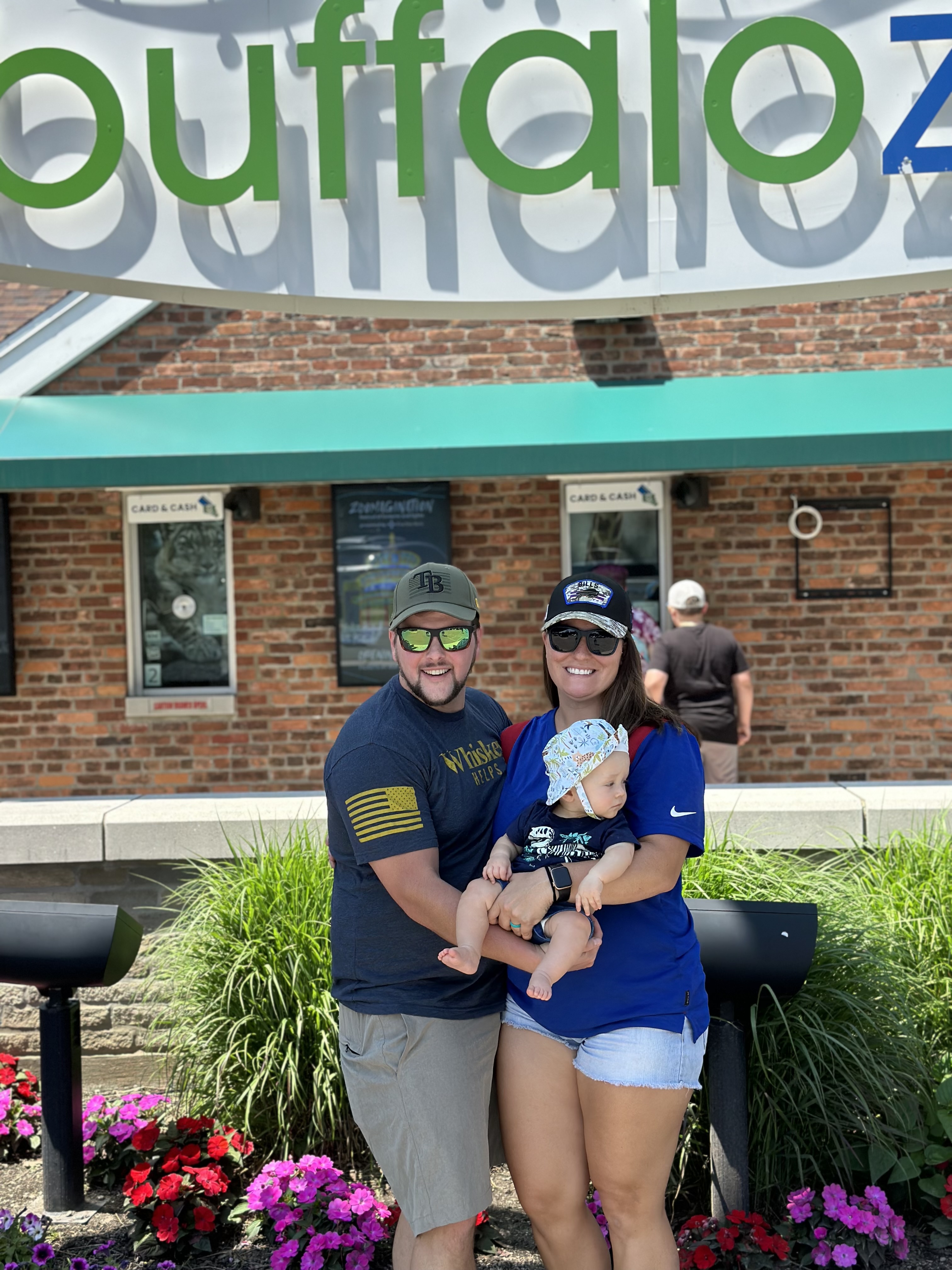 Preston Crouse
Sr UI/UX Designer
A New Mobile App for Longhorn Steakhouse
A modern UI design leveraging the brands existing styles.
Project Proposal
Design a completely new mobile app for Longhorn Steakhouse to increase online ordering, improve the mobile pay experience, and leverage the existing Order to Go web experience to convert into in-app experience.
Creative Direction
Annah Lansdown
UX Design Lead
Jenn Keller
UI & Visual Design
Preston Crouse (Me)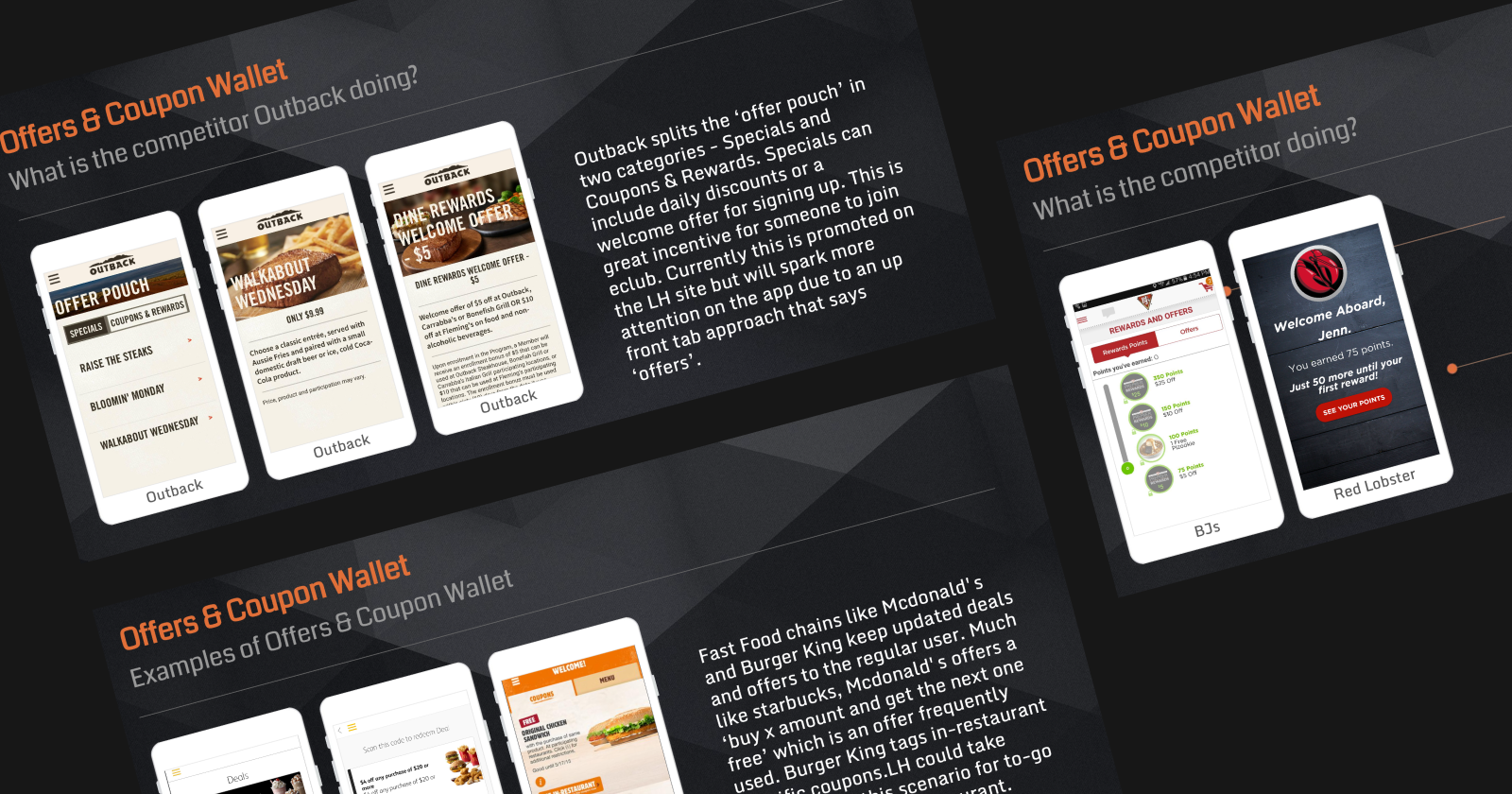 Discovery
My team took a 2 week discovery phase of exploring competitors and other various apps to pitch to the Longhorn stakeholders. We initially pitched the idea of a loyalty program for Longhorn to increase app engagement after seeing several competitors offer similar programs in their apps.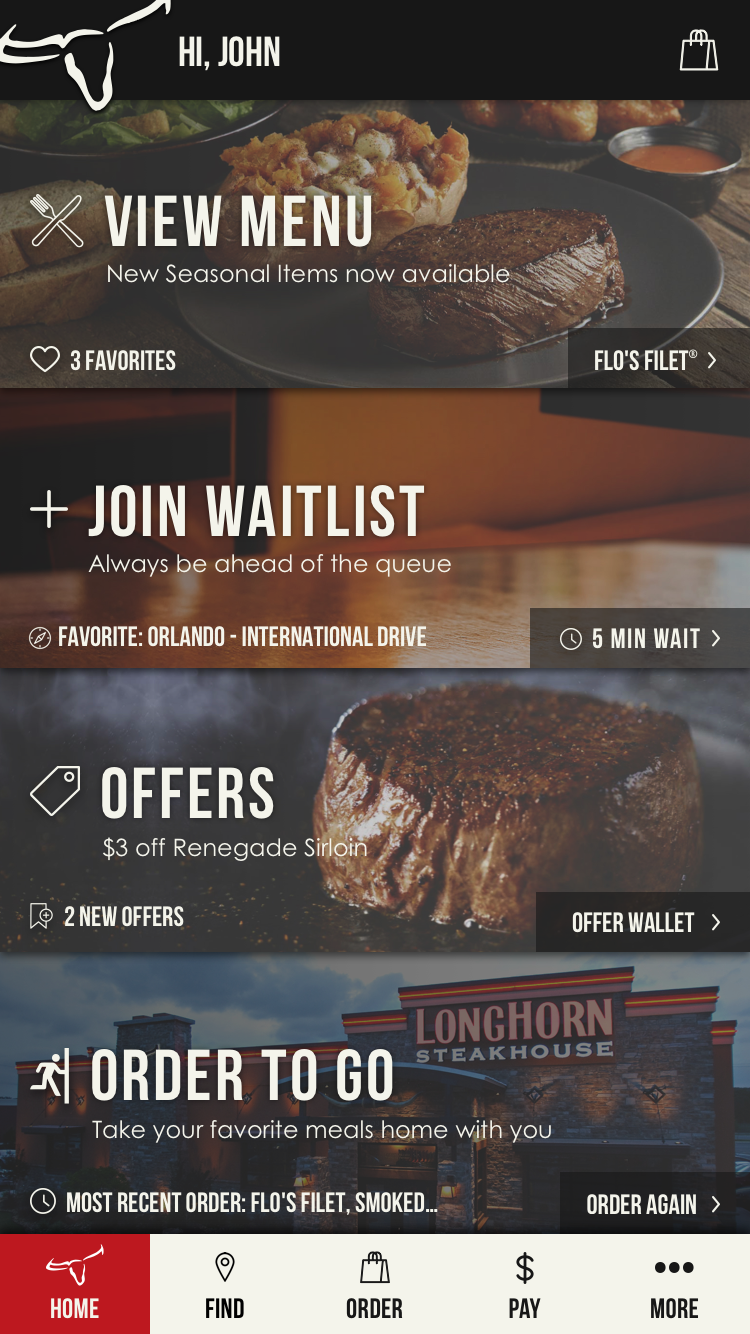 Reimagining the Home screen experience
We really emphasized an easy to use home screen. This was something we noticed in our discovery phase. Lonhghorn's competitors offered quick access to ordering or finding a location nearby and we wanted to leverage those functions in the redesign.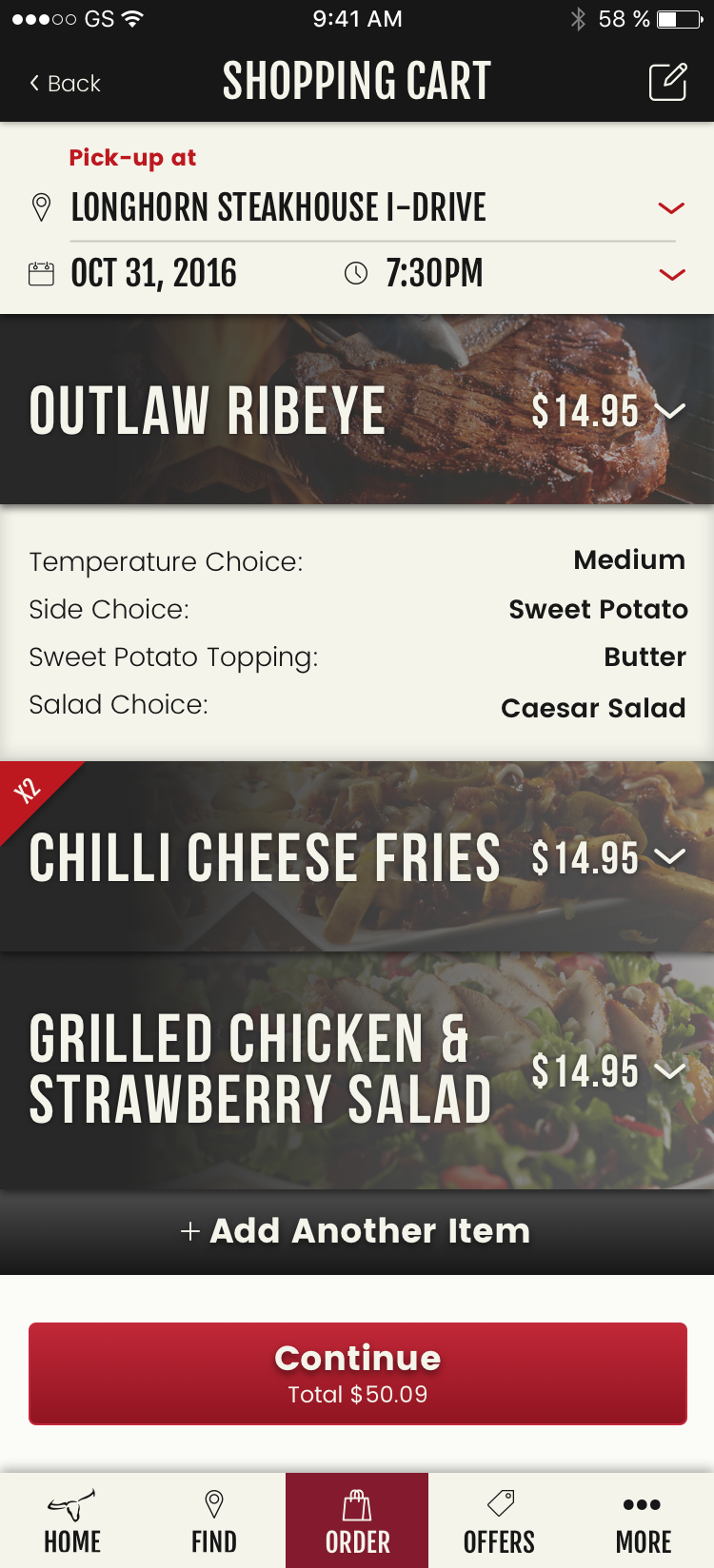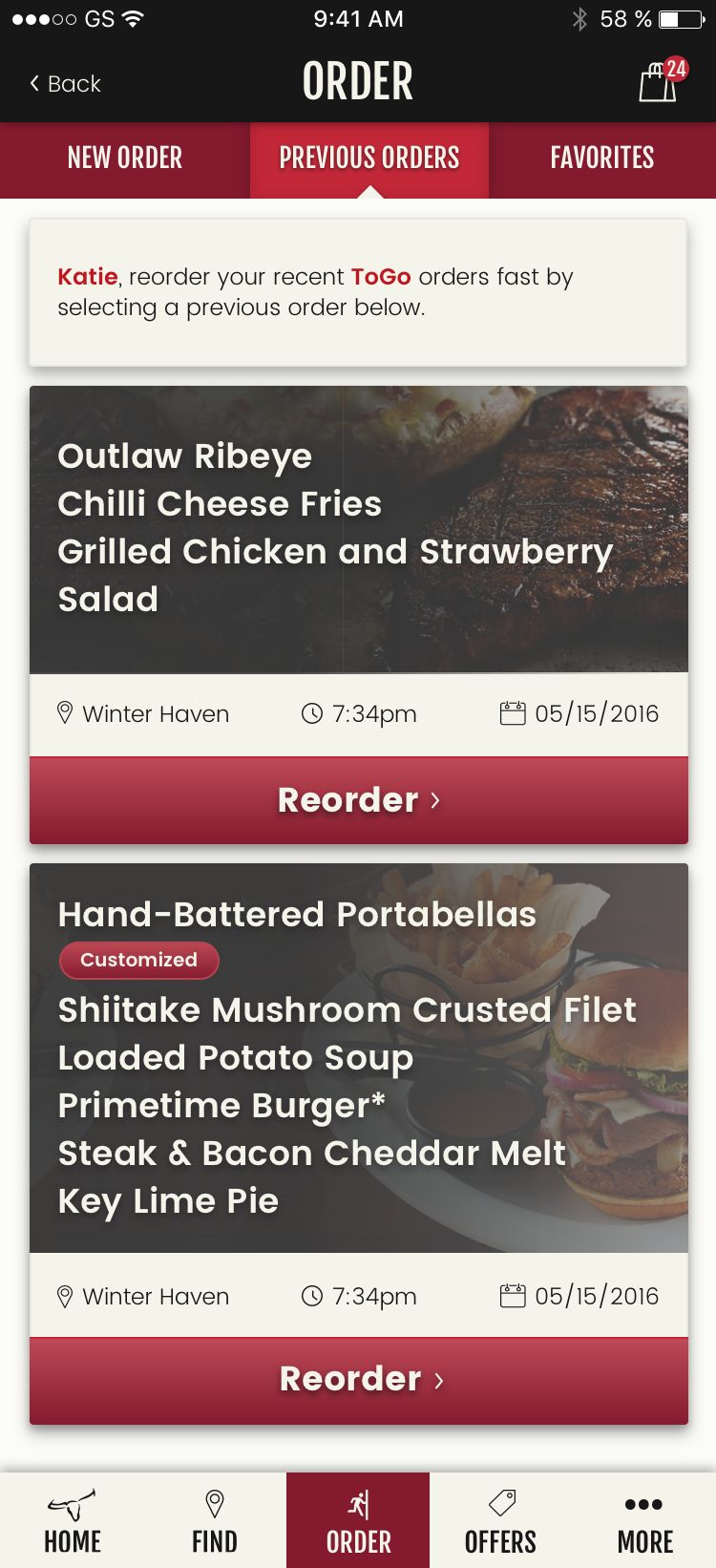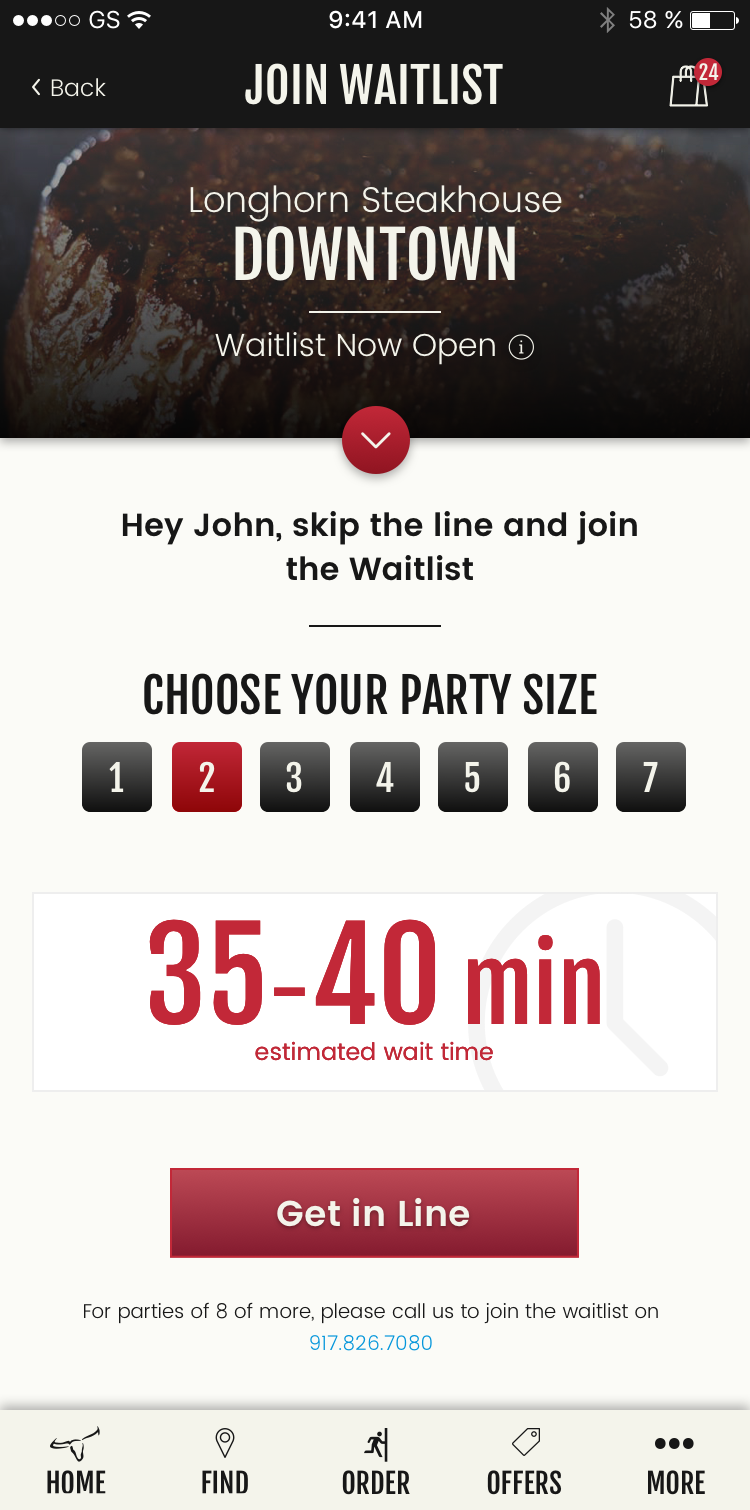 My Big Win
My team at Photon were only initially contracted to do the UX and wire-framing for the app design as Longhorn had an established marketing studio to do the visual and UI design. My Creative Director tasked me with creating some hero mock examples to pitch to "steak"holders. They LH team ended up liking the screens so much we won the Visual & UI design contract as well all off the back on my designs.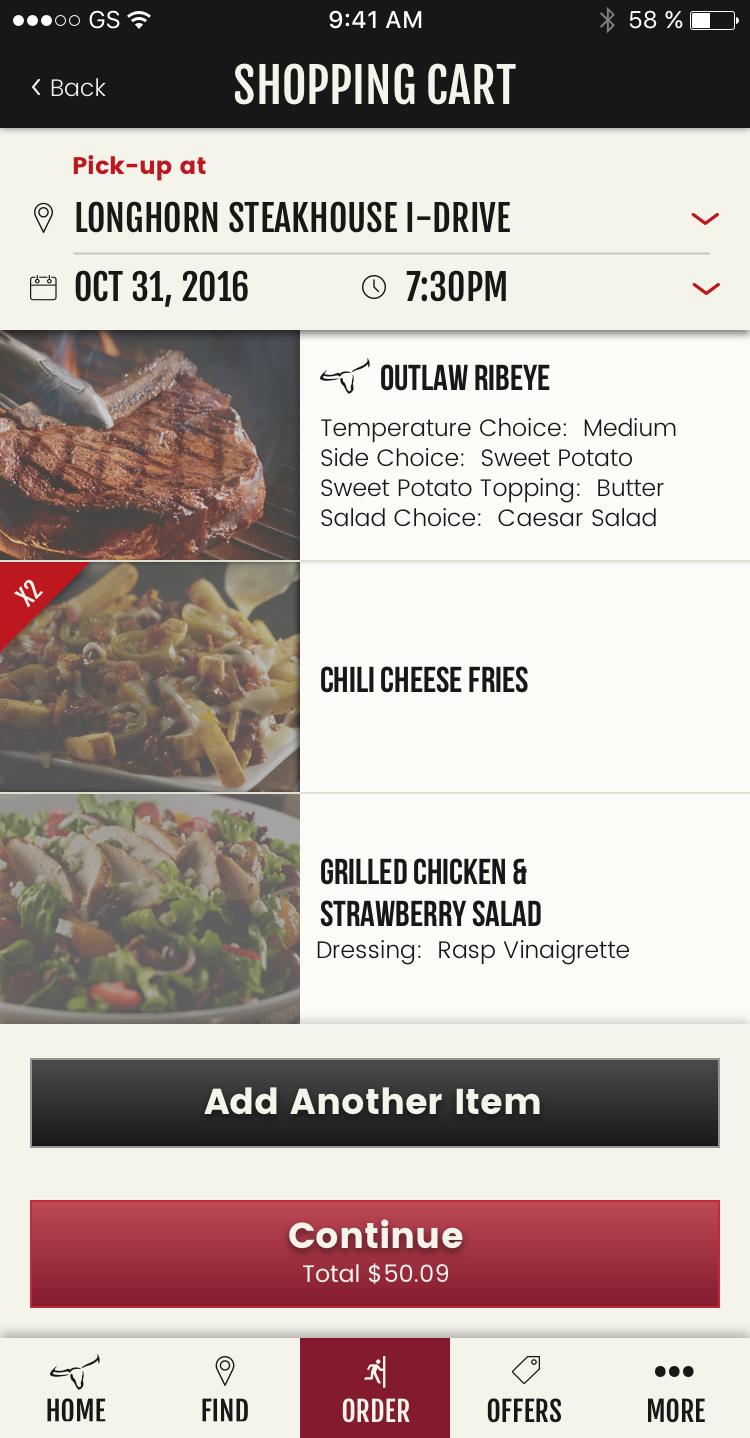 What have you learned from this project?
Go BIG!

I approached this project with nothing to lose and just had fun creating. I looked at Longhorn's website and marketing and immediately knew how to design a kickass app. I knew I could make it sizzle and I enjoyed the hell out of the project.

Even more so I worked really closely with my UX & Creative leads to make the app functional. I picked up so much how to design lean UX and methodologies. I even tapered some of my ideas back to better suit the end user. I learned so much on this project it's hard to quantify, and I loved every second.